Bryce Jordan Center Information
The Brice Jordan Center is owned by Penn State University and run via its Auxiliary & Business Services Unit. Opened in 1995, the venue has been the site of various big events and concerts over the years including World Wrestling Entertainment events such as RAW.
The venue has also been the site of several important video and audio recordings by high profile artists. Aerosmith's "A Little South of Sanity", was recorded here, and the venue provided the location for the music video for "The One" by the Backstreet Boys.
From Britney Spears to Lady Gaga to Lana Del Rey, the Brice Jordan Center has provided a space the very biggest stars in entertainment to showcase their live tours. With a crowd of 15,588 people, on October 20, 2018, Metallica set the Brice Jordan Center's highest attendance record to date!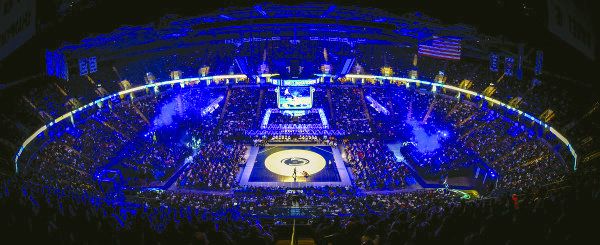 More information on Bryce Jordan Center can be found here:
Arriving by car? View the Bryce Jordan Center parking information page.
Want information on the tickets provided and our recommended ticket provider? View the Bryce Jordan Center tickets page.
Want to see the seating configuration and find out about accessible seating? View the Bryce Jordan Center seating chart.