Bryce Jordan Center Seating Chart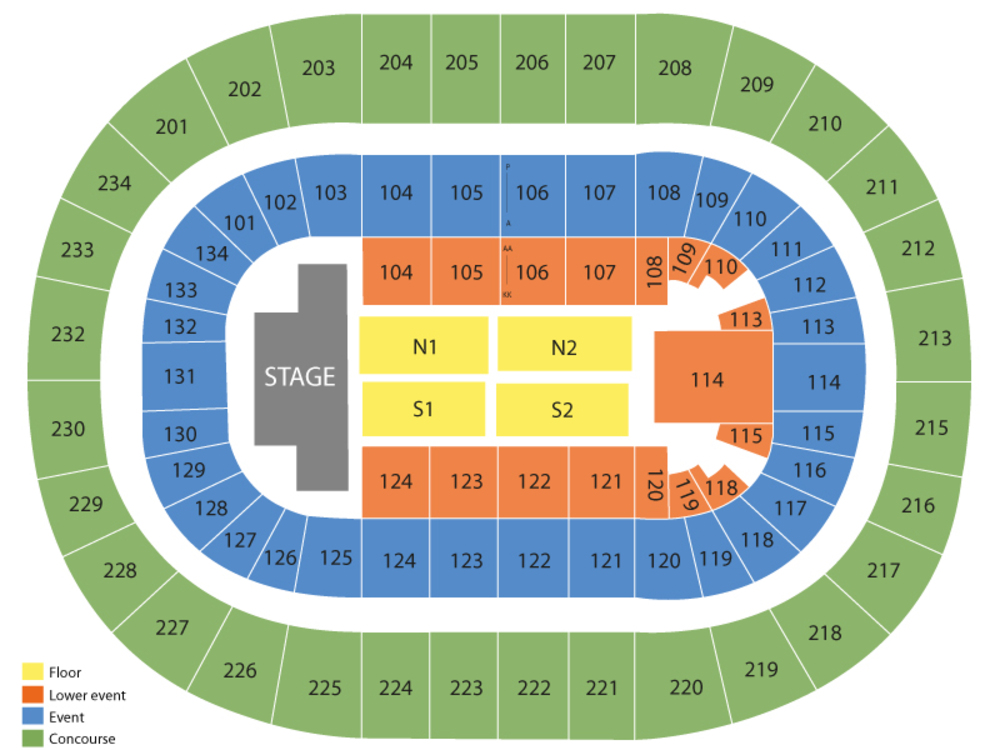 The Concourse level is at the entry level of the venue, and serves as the top level of the arena. The rest of the arena consists of the Event level, in the middle, and the Lower Event level, at the bottom and closest to the stage. Each section contains 16 seats per row numbered 1-16. It is important that you stick to your assigned seats on the day of the performance or game, as events are highly attended and attempting to change on the day will result in confusion and disruption for others. Seating is clearly laid out and easy to navigate, but if you have any difficulty finding yours, please ask a member of staff who will be perfectly happy to assist you. Please aim to be seated at least 10-15 minutes prior to the performance start time.
Accessible Seating
Wheelchairs are available at the Guest Relations booths on the concourse at Gates A and C and may be used by any guest requiring them upon request. These wheelchairs are intended purely for the used for the purposes of assisting guests with physical impairments to their seats. Guests wishing to remain in their wheelchair during the game or performance should bring their own wheelchair. Please contact the venue prior to your visit to ensure your individual mobility needs are met.
NOTICE: Seating configurations may vary depending on the type of event. Always check the individual event seating chart when selecting your tickets.
Reserve your seat today by purchasing your tickets!
To find out more information on the tickets and our recommended ticket supplier please view the Bryce Jordan Center tickets page.
You can view all the upcoming events at Bryce Jordan Center and purchase tickets via the Bryce Jordan Center events schedule page.